Rackspace, USAA tap Silicon Valley tech startups to streamline operations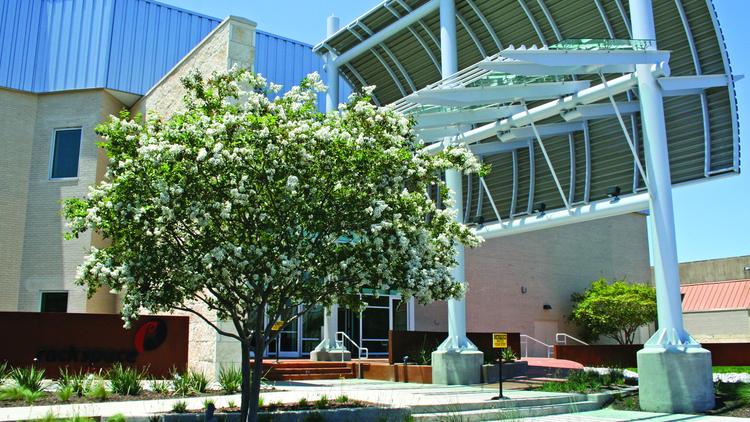 San Antonio-based Rackspace Hosting Inc. and USAA continue to tap the expertise of Silicon Valley technology startups to streamline operations, with the local companies closing separate deals this month.
Rackspace executives signed an agreement with San Francisco-based ScalityInc., which builds software that increases the available storage a computer server can handle and therefore could significantly reduce Rackspace's data center footprint, after evaluating more than two dozen technology vendors.
Rackspace is looking to reduce the cost of operating data centers, which includes expenses such as utilities and employees. It experienced a 45 percent decrease in the total cost of ownership as a result of using Scality's software, according to a joint news release.
The deal with Scality enables Rackspace to eliminate the need for at least one data center by increasing the scalability of each computer server, thereby reducing the number of servers needed for the same hosting bandwidth.
One core aspect of that infrastructure was for the company's email hosting service. It saved about 80 percent on data center operations and "millions in lease fees" as a result of the move, according to Scality's website.
"We consider software-defined storage to be critical to our strategy for its growth potential, data center efficiency and efficient and flexible use of assets," said Dan Shain, director of research and development for Rackspace's cloud office, in a news release.
The value of the deal was not disclosed, nor was the location of the data center that was closed. Rackspace previously confirmed that its North Texas data center in Grapevine was potentially on the chopping block.
"We set really aggressive cost-reduction goals, but we knew that we could achieve them," Shain said. "We've decommissioned 1,800 assets. That's huge."
USAA tech infrastructure Upgrade with Robin Platform
Meanwhile, USAA is upgrading its internal tech infrastructure to position itself to leverage data analytics. One facet of that is a big data-friendly cloud computing tool built by Robin Systems Inc., a San Jose, California-based software company.
The financial details of the deal were not disclosed.
Robins Systems was founded in 2013 and has raised about $22 million from investors, including USAA, which participated in the startup's $15 million Series A round for an undisclosed amount in 2015.
The startup created software that "simplifies and automates" how USAA's "analytic pipeline is managed," said Eric Smith, the company's chief data and analytics officer. "Our big data infrastructure has been growing dramatically."